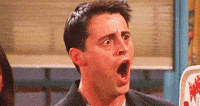 Ladies and Gentlemen, the moment has arrived! The moment I have been waiting for since the very beginning of my E-lit journey. Hobo Lobo has cause my E-lit awakening, and I am SO. VERY. INTRIGUED….and maybe still a little confused (lol).
When I first opened up this reading, I was wary; my E-lit experiences thus far have been overwhelming and underwhelming and honestly, frustrating. But THIS! This was different. Finally, a story that made sense!
In a very, very weird way, the story of Hobo Lobo, reminded me a bit of story books that I read as a kid with my parents. The illustrations caught my attention and made me want to explore more, dive in deeper to this story. It was like reading an adult-version of my favorite childhood pop-up books!
I am not as familiar as everyone else is with all the rhetoric that is involved when discussing E-lit, I am still a newborn in this whole new world of electronic literature.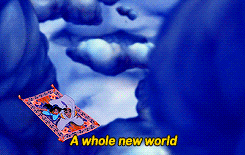 Seriously though, why can't every piece of E-lit be SO simply to navigate and follow along with? If you can't already tell, I am regretting not choosing this for my walk-through. This would've been perfect.
I truly enjoyed Hobo Lobo, and I think it will always have a special place in my E-literature journey. It is the first piece of E-lit that I truly connected with. The illustrations, the 3D elements, the music, the dark theme, even the wording, just checked off all the boxes in my mind.
HOBO LOBO, THANK YOU!